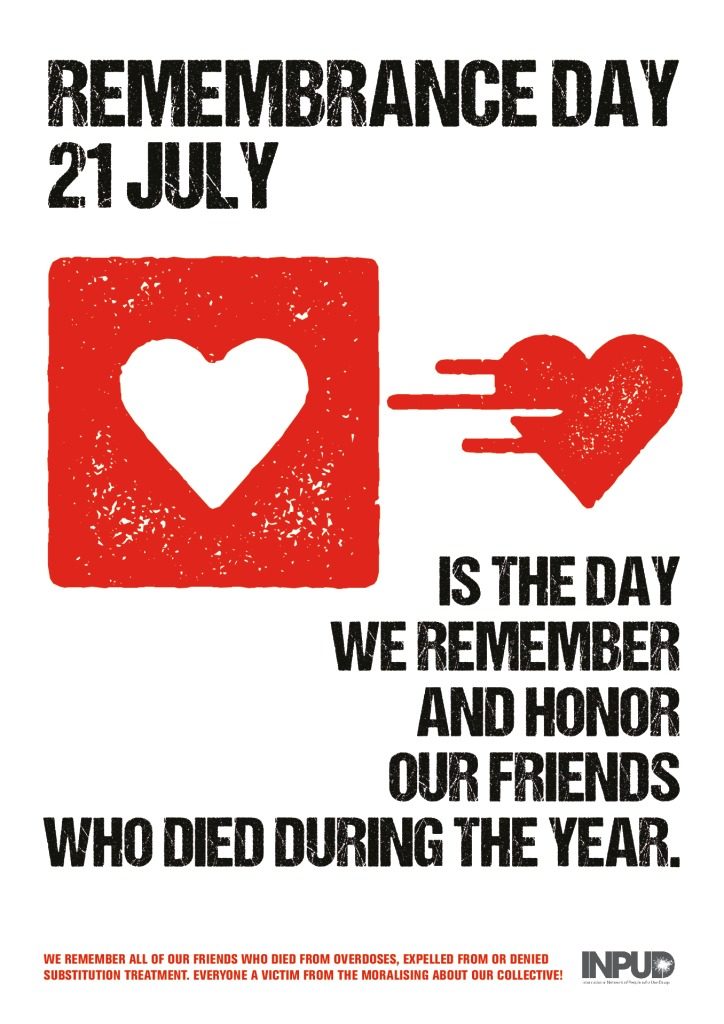 The day was founded by parents and other supporters who fight for more liberal drug policies, heroin prescribing, substitution treatment, although now, many user groups (JES) arrange events together with drug service and aids organisations.
The Remembrance Day has many "different faces" in Germany. The overall motto this year was "legalization – our goal"., but the participating cities and organizations are completely free whether they follow this motto or not. The character of the Remembrance Day has changed over the years. It changed from a day of mourning into a day of political discussion and demonstrations, but of course, if you take a look at the pictures you´ll see that it is still about grieving for those who have died.
Germany has been doing events across the country to mark this day for many years now and has been an inspiration for many other countries to begin their own events to mark International Remembrance Day each year.
In Germany we are celebrating the 13th International Remembrance Day. With events in 59 cities and with more than 150 organizations involved, we have had the highest attendance ever. It is so important that the 21juli is arranged in many countries, Switzerland, Denmark, Netherlands, Great Britain, Spain, Norway and many other countries has also been celebrating this day.
The 21juli is the best chance to get in contact to the media, and the regional and German wide press to characterize our goals and our views for a human life with drugs- without criminalization and prohibition.