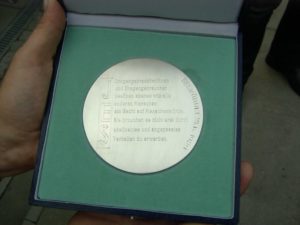 The idea to implement a price to honor people or organisations who work with people who use drugs in a particular way, was born in 1994.
The price is reminiscent to Celia Bernecker, a women´s couragious, combative and argumentative for the interestes of drug users and people with HIV.
Celia was a member of the JES speakers board. She died in 1993 a few days before her 36th birthday.